Fire Protection Services
As a business, You try to concentrate most of your time into operating and growing your Business. Occasionally things fall on your desk that are out of your "Wheelhouse" of expertise. Things like repairs and maintenance of your fire protection system. You really need a company that can give you turnkey solutions to your issues… a company that runs it's business like you run yours.
In Using Certified Lower Keys Plumbing and Fire ,you will know that you are using a local Key West Company. When working with CLKP, You are dealing with individuals that have more than 35 years of experience as plumbing and fire sprinkler contractors.
So, if you want accompany that can handle all of your plumbing and Fire sprinkler requirements ,from inspections and repairs as well as small and large New installations. give as a call. You will be glad You did!
Fire Protection Services Offered:
Inspections and Certifications
Repairs
Design Services
New and Retrofit Installations
Residential, Commercial ,Municipal and Military
Underground Fire Mains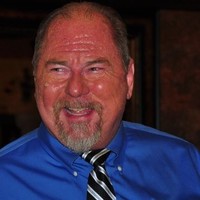 John Farabee is an experienced Fire Sprinkler Contractor (47 years experience) with a demonstrated history of working in the construction industry. Skilled in Project Estimation, Team Building, Construction, Contract Management, and Engineering. Strong business development professional with a B.S.M.E. focused in Mechanical Engineering and Construction Management from University of Alabama.
John has held a Fire Sprinkler Contractors License in the State of Florida since 1985.
Request General Information and we'll get back to you shortly